Supermarket sector divestment may be used to improve competition in places where Foodstuffs or Woolworths New Zealand have a monopoly.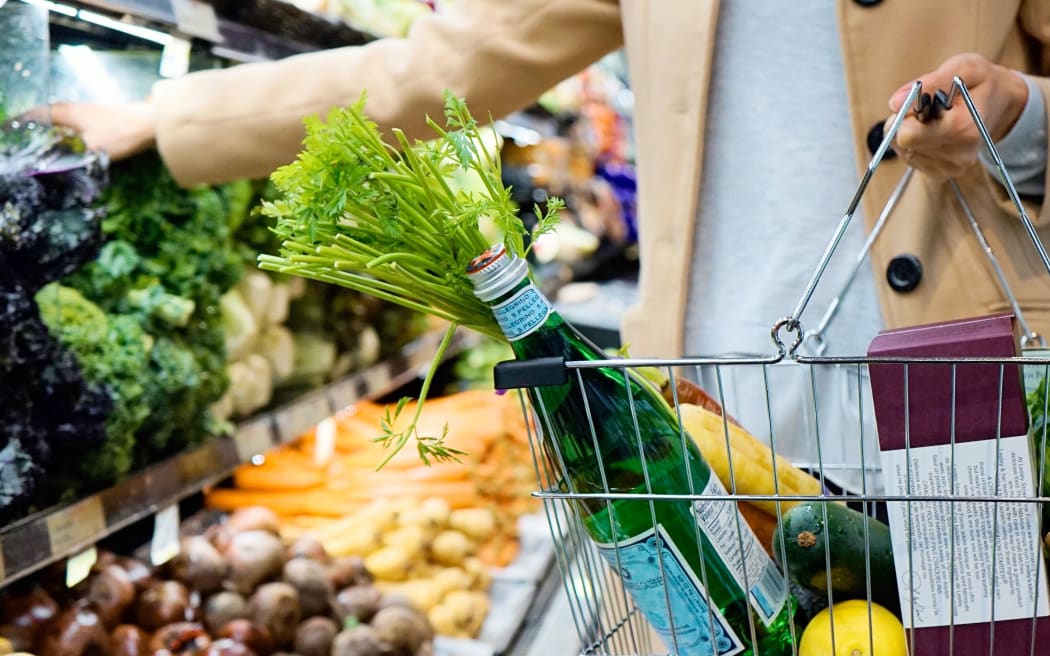 Many shoppers head out of town to seek more variety in their grocery choices, the Otorohanga District mayor says.
Photo: Unsplash / Tara Clark
The government has moved to tackle the supermarket duopoly but places like Thames, on the Coromandel Peninsula, are not even in those ranks.
The town has a Pak'nSave and two Four Squares, which are both Foodstuffs brands, and the closest competitor store is a Countdown that is about half an hour away in Paeroa.
Thames-Coromandel District mayor Sandra Goudie said the community had wanted to see a competitor in town "for years".
"They're very supportive of seeing that competition with another player in the market and if there was someone out there wanting to do that, it's a matter of finding the optimum site in the area to do that."
Goudie admitted the council might have been a handbrake on letting competition in.
It had a longstanding policy of not allowing retail at Kopu, a largely industrial settlement immediately south of Thames, she said.
That was something that "may have to change", Goudie said, while noting finding a site in Thames itself was "difficult".
Ōtorohanga, which is also a common thoroughfare town, only has a Countdown store.
District mayor Max Baxter said if a competing supermarket set up it would be "fantastic" and "welcomed with open arms".
The lack of choice already saw many locals head to neighbouring districts for their groceries in search of better quality produce, he said.
Baxter believed the issue stemmed from wholesale supply and the single Countdown store getting left with "the dregs".
On Tuesday morning, acting Prime Minister Grant Robertson said there were a number of players interested in the New Zealand market.
But Food and Grocery Council chief executive Katherine Rich said new players would likely target main centres first, which could widen the competition divide if other areas were still under a monopoly.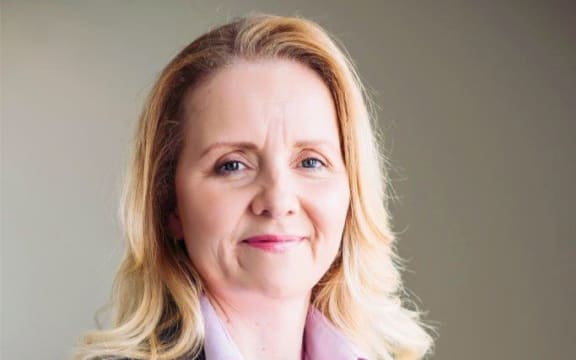 Katherine Rich
Photo:
She ultimately believed it would be years before consumers saw the fruits of increased supermarket competition.
"It's going to require cross-party support to ensure that these changes have longevity. It took a long time for New Zealand to deal with the Telecom monopoly and it's going to take a long time for New Zealand to break the supermarket duopoly."
Commerce and Consumer Affairs Minister David Clark said monopolies were one of the reasons why the government wants to look at divestment in the sector, saying it was an option the Commerce Commission did not rule out in its market study report.
"Their suggestion was it's something that should be looked at in three years' time if the recipe they've provided for competition hasn't shown itself to be working by then."
But Clark was not prepared to wait that long and said he was instead progressing work to research divestment now.
However, he would not comment directly on how divestment would help towns like Thames and Ōtorohanga, saying the priority was working on whether it was even the "best option".
Woolworths New Zealand declined to comment about having monopolies in parts of the country and Foodstuffs is yet to respond.
Business expert skeptical of benefit to consumers
University of Otago Business School associate professor Sergio Biggemann told Checkpoint the government's moves to tackle the supermarket duopoly would have no benefit to consumers.
"Duopolies don't need to break the laws to take advantage of the situation, they will maximise their profits anyway and the only thing the government should be doing is figuring out how to increase competition," he said.
"But expecting that indepedent wholesalers that will lead Foodstuffs and Woolworths [to] somehow change their behaviour is just naivety, they will be able to still control their prices, we as customers are not going to get any benefits."
He said it was impossible to determine the duopoly's existing wholesale costs and it would likely allocate higher costs to take advantage of this.
These increased costs would then be passed on to other retailers without driving down grocery prices.
Although the government had made moves to stop Foodstuffs and Woolworths from landbanking, Biggemann said there were barriers in place stopping a larger third party from entering the market.
"I do believe that there might be a number of barriers that the government should be able to lower without putting at risk the consumers and the chain of food and all those things.
"This is in the hands of the government, not pretending to regulate the industry because it is very difficult to achieve any results."
Existing grocery retailers had the potential to compete with the duopoly but a lack of access to affordable wholesale prices was holding them back, he said.
CostCo and Aldi had both been touted as potential players which could enter the sector to break up the existing duopoly.
Biggemann said Aldi, which already operated in Australia, had the capability to quickly become a major competitior in the sector but warned consumers not to hold their breath.
Although rising inflation had lead to increased attention on the supermarket sector, the growing power of the existing duopoly was a long term issue that the government had allowed to fester over time, he said.