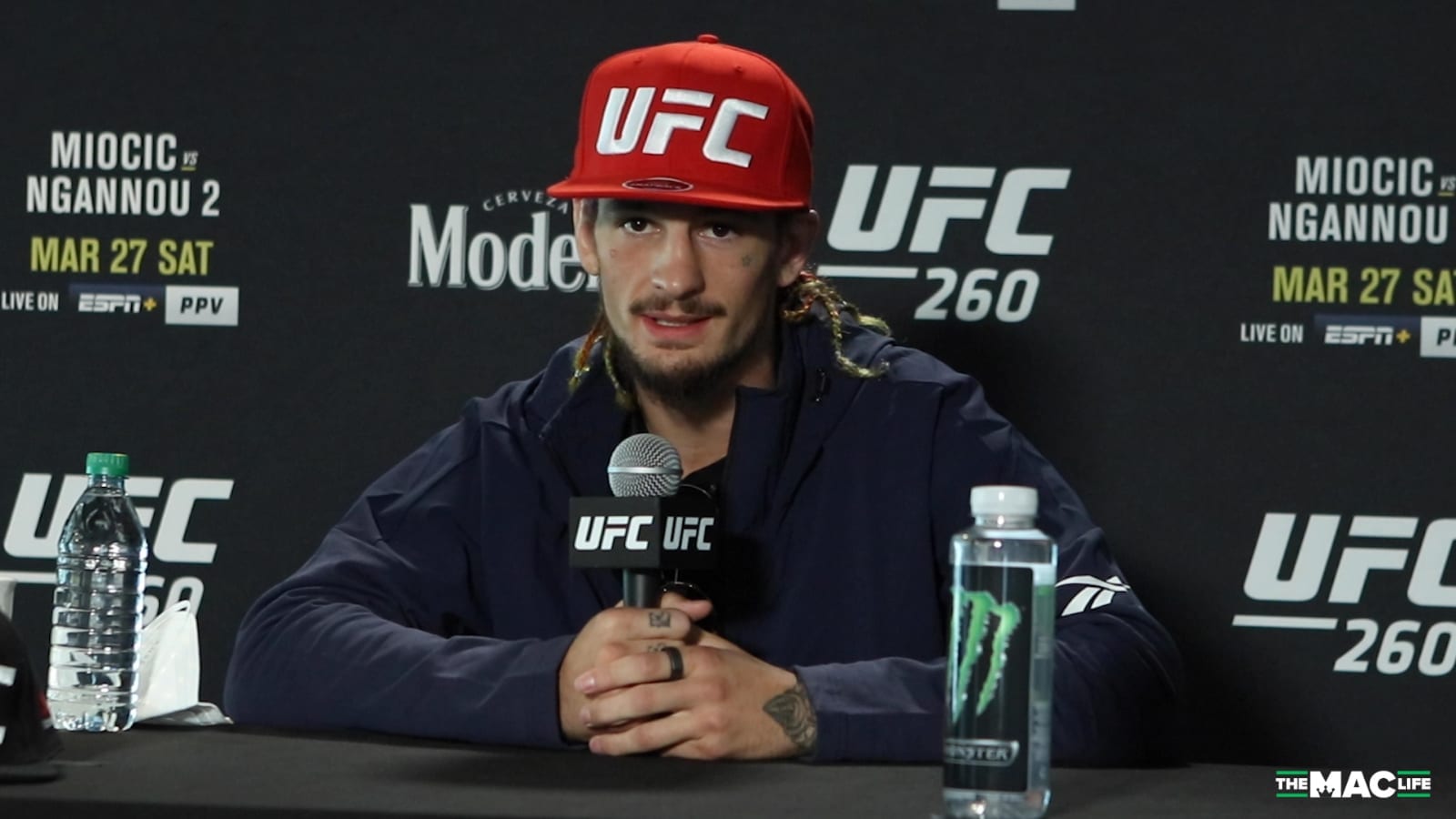 If Conor McGregor set the standard for what it means to become a superstar mixed martial arts, Sean O'Malley is more than happy to follow that blueprint.
O'Malley takes on the sternest test of his mixed martial arts career to date in a little less than two weeks when he fights former UFC bantamweight champion Petr Yan on the main card of UFC 280 in Abu Dhabi, and he predicts that it will be a performance which will help bring his reputation within the sport to the next level, and closer to his ultimate goal of one day being the single biggest active competitor in MMA.
A win against Yan, he says, will help him to become a superstar — something he says fans of MMA are crying out for today.
"Usually I'd say people are hoping I don't win, but to be honest, I would say the majority of people that think I won't win actually want me to win," O'Malley said on the DC & RC show on ESPN, via MMA Fighting.
"People want a superstar. There's really no one in the UFC right now that is that Conor level. Me, I go out there and beat Petr in spectacular fashion, I'm climbing. I'm not going to be there yet and I know that, but I'm climbing to become that guy. I want to be the Conor, I don't want it to be competitive to where it's like, 'You're up there with this.' I want to be that guy.
"And I think the UFC fans want that. They want somebody that they can get super, super excited about, so most people think I'm going to lose but I think the majority of people want me to go out there and win, which is rare, I don't usually think that, but I do think in this case that's what it is."
Furthermore, O'Malley explained that this fight could present him with an opportunity to land his own 'Jose Aldo moment' — referencing McGregor's 13-second blitz of Aldo in late 2015 which earned him his first undisputed UFC title and catapulted his profile into being one of the biggest stars in global sport.
"I don't think I have to go out there and knock Petr Yan out very fast, I don't have to knock him out in under a minute to get that Jose Aldo moment," O'Malley explained "I think just beating Petr — I know how tough he is, I know how good he is. I go out there and beat Petr in a decision, I'm not going to be the most excited, I do want a finish, but beating Petr is a big deal in itself.
comments